The convergence of several things recently led me to this post: (1) the fourth anniversary of Hurricane Gustav is today, (2) Hurricane Isaac, the "worst storm since Gustav" hit our old neighborhood a couple of days ago, (3) Facebook made me switch to the "timeline" view, prompting me to go through old posts and photos there, and (4) I wanted to jump back into blogging and was looking for an easy way to do it.
So I'm re-posting this Facebook album of Gustav photos and comments here for posterity. I've mentioned this before, but Gustav hit a week after we took in Percy, and our memories of the storm are mixed up with our interest in seeing his reaction to it and our relief that he was no longer on the streets in the weather himself.
September 1, 2008: At about 3:40, the worst was over.
What is he doing out there?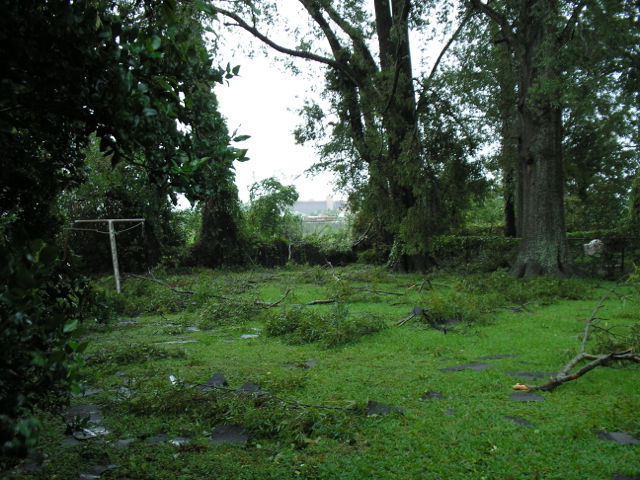 September 2: Our backyard.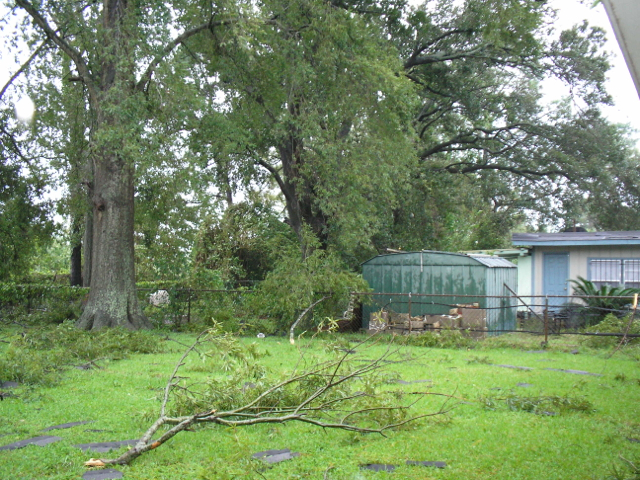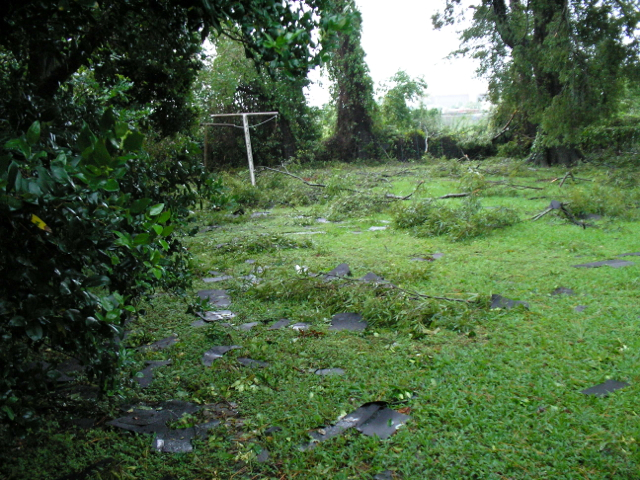 The neighbor's roof seems to be all over our yard.
Our clothesline didn't fare too well.
No electricity means the windows are open. Percy likes this.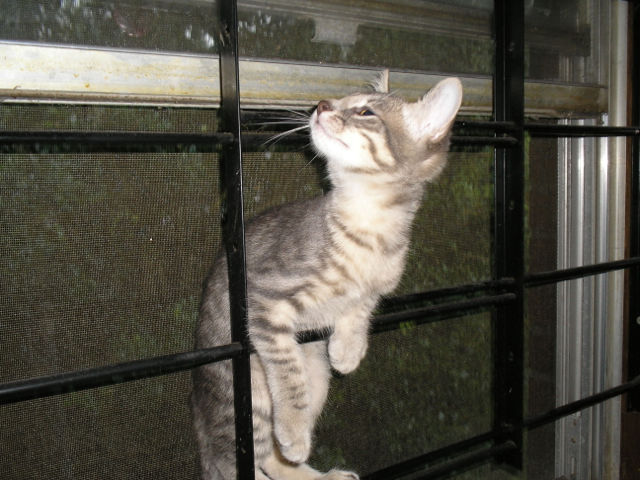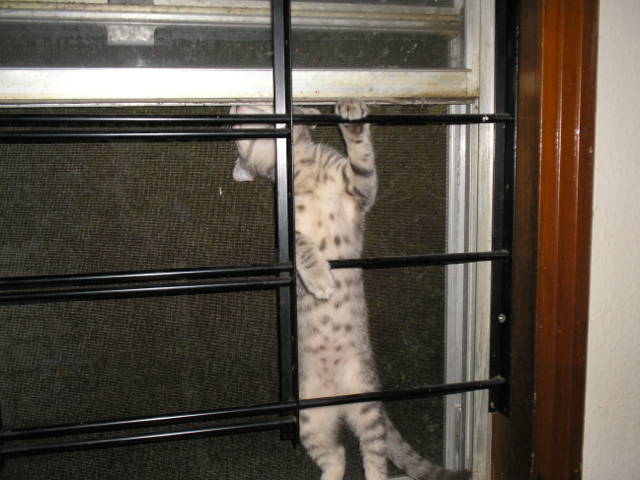 September 3: We move outside to the carport. Inside is too hot.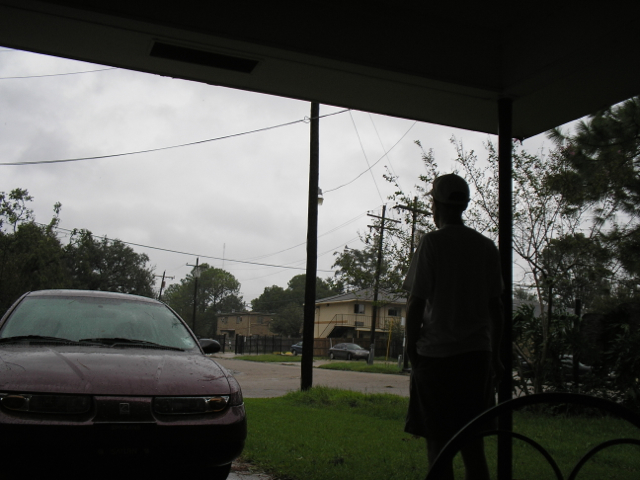 Tired of this.
The screen blew off, so he is trapped behind glass.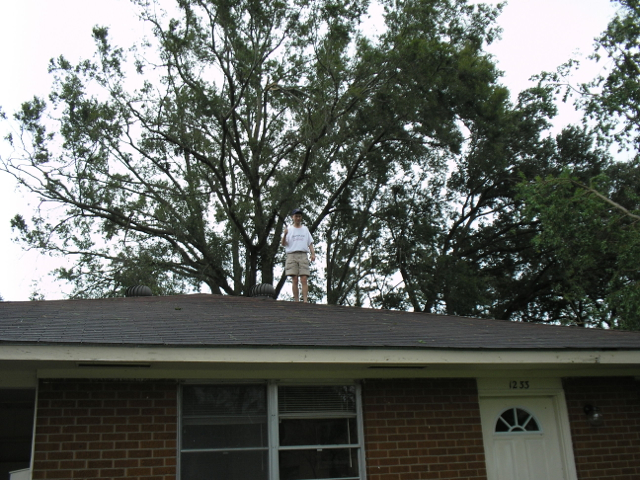 Our roof is fine! Not a single shingle missing.
September 4: There's a branch that just won't fall on its own.
Finally gravity, rope, and the husband win the battle.
September 5: Still no electricity, which is not a problem for Percy.
September 12: The power's been on for three days, but now our emergency water seems to be contaminated.