This is the condensed version. I may expand on some of this in future posts. I'm fairly confident that anyone who currently reads this knows what I've been up for the last few months, but for the sake of posterity and as a way of easing back into writing more often, I'll summarize.
At the end of May, we happened into a litter of kittens and their adolescent mama. We took them all to the vet and then brought them inside and cared for them.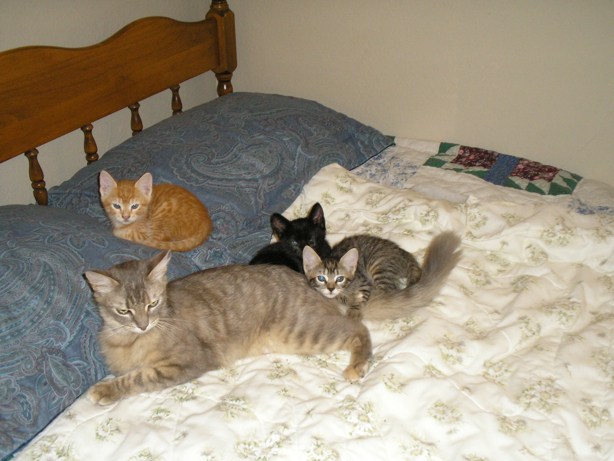 In early June, I started teaching a summer class. Graduate-level class + summer school + never taught it before + other job duties = a lot of work.
By late June, we had found a home for two of the kittens. It became apparent that the little black one, however, had moved in for good. His name is Hamlet and he is delightful.
At the end of June, I flew to Washington, DC, to attend ALA. It was overwhelming but exciting. I'd been home less than 24 hours before I left again for a short campus visit and job interview.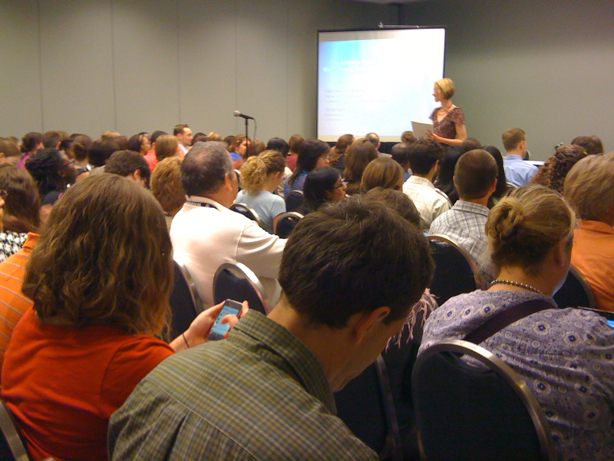 In July, I finished teaching my summer course. In August, I helped my superviser prepare for the start of classes. I am neither teacher nor student this fall, but working for a university meant I was involved in various back-to-school activities.
In late August, the husband and I decided to move 1234 miles west. I flew out to meet a friend in our new city, chose a house on September 1st, and returned home to pack everything up.
We donated several hundred books to a library book sale, threw the wedding china and too many unfinished craft projects in a moving truck, and filled the backseat of the car with cat carriers. By September 15th, we were standing on the porch of our new residence.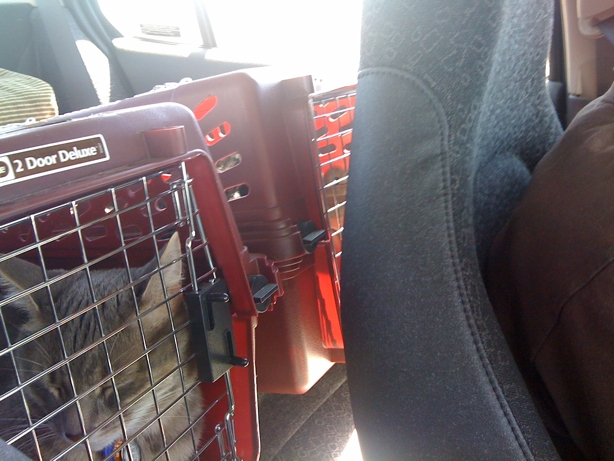 I skipped over some things, but that's the gist. We like it here in our new place. We aren't quite settled in yet, but so far October's shaping up to be a good month and the fresh mountain air and sunshine makes us happy.